Your No1 Miami Lakes Sprinkler Repair Professionals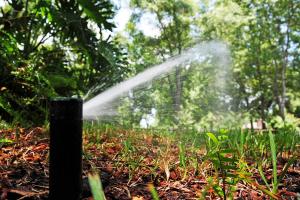 The only brand that we are loyal to is quality. Every name brand has released its duds, and some of the smaller companies release their own quality residential home irrigation products.
We test all of the equipment before it goes to the customer to ensure that each install is composed of unyielding quality and complete coverage. All of the equipment that our Miami Lakes sprinkler repair team uses is the same models that you'll find on their lawns.
---
A $45 initial service charge is applied to all jobs, which will go towards the cost of service.

---
Services Provided For Any Sprinkler Repair in Miami Lakes FL

We offer a full range of services to provide for our Miami Lakes FL customers with a range of options to fulfill their home irrigation needs.
Installation and Design
Maintenance and Repair
Rerouting Existing Systems
Routine Service
Emergency Response
Backflow Prevention
Water Use Management
Top Miami Lakes Irrigation Repair & Support

Our contractors and professionals that make up our Miami Lakes FL sprinkler repair team are proud to provide amazing irrigation support for their neighbors and fellow homeowners in town. We stand by our original mission to make available the best customer service and outstanding service for all of their home irrigation needs. If you are looking for uncommon service at a fair price, you have found the residential irrigation team for you. If you're looking for a plumber with similar standards, visit West Little River Plumbing.

We Will Help You Save On The Water Bill

Whether you are just trying to save on the water bill, or you are planning on saving the earth, we offer a multitude of solutions that will save water, and help you get more mileage out of your water use, gallon by gallon.
To learn more about water efficient irrigation options for you, contact our Miami Lakes irrigation repair team today! We are proud to offer professional irrigation services in Miami Lakes, Florida 33014 and 33016.